Emergency Response Team Leadership Training
This course is specifically designed for Team Leaders who have an additional responsibility for the initial management of emergency Incidents on-site. Examples could include Chemical spillage, outbreak of fire, or a scenario in which first aid is required.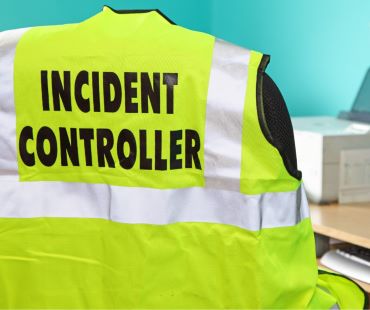 Assessing risks, actively displaying leadership qualities, as well as being able to carry out dynamic risk assessments in a pressurised environment, are just some of the elements covered in this comprehensive one-day course.


Practical training scenarios are included in the sessions, which gives delegates an opportunity to demonstrate their leadership skills and grow their confidence in actively dealing with an on-site emergency situation.


All delegates on completion of the course will receive a certificate of attendance.


For more information on our Emergency Response Team Leadership Training, please submit your details in the contact us page, or give us a call for a free no obligation quotation.


"The response leadership training was brilliant, especially as we were able to cover so many different scenarios of what potentially may come up working in the factory. I hope I never have to deal with any of these in real life, but if I do I am confident I would be able to deal with the situation."
~ Sandra. L - 21 March
We're pleased to provide training throughout the North East, covering
Northumberland, North Tyneside, South Tyneside, Gateshead, Newcastle, Sunderland, Durham, Tees Valley, Edinburgh, Yorkshire and Humber.
Not sure if we cover your area? Just ask.


Click here for a no obligation quotation, or to see the extensive range of courses and services we offer click here