Fire Extinguisher Installation and Servicing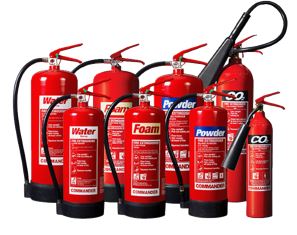 At FTS, we work closely with a team of Senior Fire Safety Service Technicians, who provide fully qualified and experienced fire extinguisher servicing in the North East area. From hospitals to hair dressers, cathedrals to event spaces, our experience covers every type of location.


Whether you're looking to install new extinguishers on your premises, or are looking at changing your current service providers, our fixed price service plans offer a truly all-inclusive service with the final price known from the outset, which includes parts and refills, often not covered by other providers.
For a free survey of your business and a no obligation free quotation from our qualified technicians, click here and our team and we'd be more than happy to arrange a visit.
"I would like to thank you for the excellent service both yourself and James have provided to oursite again this year. Over the years since you started the training as FTS, our on-site competencehas been enhanced in many areas. Your assistance and advice has resulted in better equipment and improved inspection and reporting. There has been a significant improvement in this area"
~ Trevor. P - 13th December
We're pleased to provide training throughout the North East, covering
Northumberland, North Tyneside, South Tyneside, Gateshead, Newcastle, Sunderland, Durham, Tees Valley, Edinburgh, Yorkshire and Humber.
Not sure if we cover your area? Just ask.


Click here for a no obligation quotation, or to see the extensive range of courses and services we offer click here