Breathing Apparatus Initial Wearers Course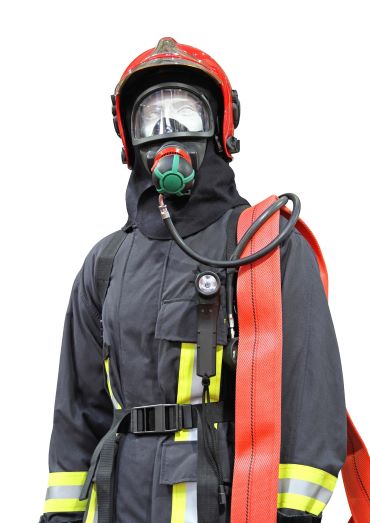 Breathing apparatus, is worn to provide breathable air and protection to employees in an atmosphere that is immediately dangerous to life or health. As such, this course is specifically designed for emergency response personnel, who have a responsibility to use open circuit self-contained breathing apparatus.


Employees who are trained in this equipment range from those working in a factory setting, to chemical plants and even manufacturing depots.


The initial wearers training, is a five-day comprehensive course and is designed for delegates who have not previously undertaken training in the safe use of breathing apparatus previously – refresher courses are also available see here.


Covering everything from the physiology of respiration, through to maintenance of the equipment and of course, practical training on the apparatus, this course covers everything a delegate needs for them to be competent and confident, should a life threatening situation arise in a potentially hazardous/dangerous environment.
On successful completion of the course, all delegates will receive a certificate of competence.
For further information and a full course syllabus, please submit your details in our contact us page.
"Initially I was really worried when looking at the equipment, but I think it was all mind over matter. Trevor and James helped to explain everything clearly and I was confident coming away from the course"
~ Deborah. S – 17 June
We're pleased to provide training in the following areas.
Northumberland, North Tyneside, South Tyneside, Gateshead, Newcastle, Sunderland, Durham, Tees Valley, Edinburgh, Yorkshire and Humber.
Not sure if we cover your area? Just ask.


Click here for a no obligation quotation, or to see the extensive range of courses and services we offer click here